STAND OUT FROM THE CROWD
Dont't get lost in the sea of tract homes. With a Custom Home, you can be a part of designing a home that is uniquely you and your family. Coming home should feel special, and the custom home building process gives you many opportunities to make those small details that will set your home apart from the rest.

YOUR HOME WHERE YOU WANT IT
When you build a custom home, you aren't confined to a subdivision. You can build your dream home on an infill city lot, a nice chunk of land in the country, or on top of a mountain. The possibilities are endless when you build custom.


SOMEONE THAT LISTENS TO YOUR NEEDS
Cobblestone Homes is not another faceless corporation. With a small, custom builder, you have somebody to walk you through the process, listening to your needs and personally ensuring that every aspect of your dream is realized.

ATTENTION TO DETAIL
A custom home has not been made in a factory. Every detail has been put together using human hands, and project managers are in place to ensure that every detail comes together perfectly. From custom antique front doors, to bespoke smart home systems, every option is available to you.


MAKE A PLACE FOR EVERYTHING
We understand that families have those heirlooms that have been passed down for generations or hobbies that require that perfect type of space. When building a custom home, you have the opportunity to design it around the things that have become important to you. From a bigger breakfast nook for those Sunday brunches to a perfect niche for your grandfather's desk, Cobblestone has got you covered.

CUSTOM FINISHES, NOT BUILDER-GRADE
With a Custom Home, the every surface is an option that you choose, and not a place for the builder to cut costs. From solid oak floors, to granite countertops, hardi siding, to cultured stone finishes, Cobblestone homes does not compromise on quality when it comes to the surfaces in your home.


BE A PART OF THE DESIGN PROCESS
At Cobblestone Homes, your home is not just designed around your lifestyle, you also get to be a part of the home design process. At our design meetings, you will sit down with our in-house designers and co-create your dream home. With more people involved, less details are missed and space is used as efficiently as possible to your lifestyle.

WATCH IT HAPPEN
There is nothing more rewarding and exciting than slowing watching your dream home come together. When you build a custom home from the start, you have the privilege of watching from the moment the first tree is fell, to the moment you put your keys in the keyhole. And have plenty of opportunities to reflect and make changes along the way.


INVEST IN THE FUTURE
A custom home is not only a sound financial investment. You are also investing in and creating a place  for your family to live and grow for years to come. Whether you'd like to be able to turn the gym into a nursery, the kid's bedrooms into a den, or the office into an in-law suite, with a custom home, you can build for today and tomorrow.

FREEDOM OF EFFICIENCY
One of the biggest benefits of building a custom home is the ability to ensure that the home is built with an eye to the future. At Cobblestone, we offer many opportunities to ensure that your home is being built sustainably and as energy efficient as possible. From our unique attic radiant barrier system to sealed crawlspaces and upgraded insulation, we give you the chance to give the earth a chance.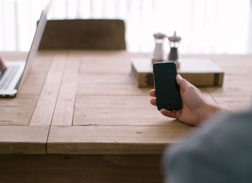 Ready to get started? Give us a call and speak to a specialist about how to take the first steps towards designing and building your own dream home with Cobblestone Homes!