BUILDING GREENVILLE'S DREAM HOME
Cobblestone Homes is a Custom Home builder in Greenville, South Carolina and the surrounding area. Cobblestone embodies the pursuit of Tomas and Mindy Nyblom to make houses that feel like a home. Their passion for home began when they began their life together in 1987. They have been providing Greenville, South Carolina and the upstate with custom homes on and off since 1994, and as Cobblestone Homes since 2012.
Tomas and Mindy believe that everyone deserves a home tailored to their lifestyle and budget. They strive to work with each customer to make the home of their dreams a reality.
The homebuilding process is full circle, from conception to decorating with a focus on all the little details along the way. With the importance of attention to detail in a custom home, the customer is very involved in the process. Tomas and Mindy believe in building lasting relationships with the customer, alongside the process of constructing their dream home.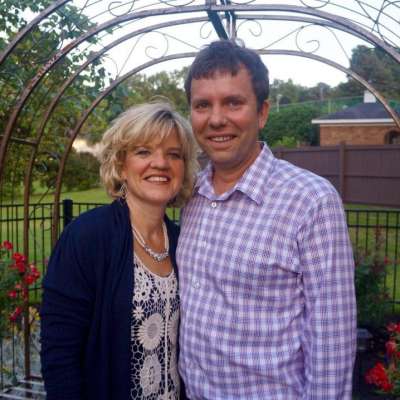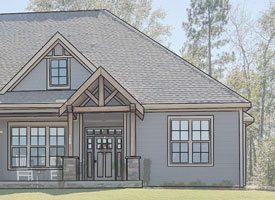 We build custom homes in Greenville, South Carolina and the surrounding areas. Our integrated, full-service design process ensures that your home is perfect for you and your family. From where the sun hits it in the morning to where you go to bed at night, Cobblestone Homes builds homes around YOU.
Moriah's Home
My favorite place is nothing special.
It's not like Paris, France or Rome.
My favorite place is my home.
You may think my house is boring,
You may think my house is fun.
You may think my house is nothing exciting,
well then you've seen nothing at all.
My home is filled with exciting stories.
My home is filled with warmth and love.
My home is filled with something special,
My home is filled with family.
When I go to bed at night,
I think of how my day went right.
and to hear my family's laughter,
just makes my life better.
-Moriah Mae Nyblom
Tomas Nyblom

President

Tomas founded Cobblestone Homes in 2012 with his wife, Mindy. Prior to founding Cobblestone, he worked in commercial construction in the northeast and has been building homes in Upstate South Carolina since 1994.

Mindy Nyblom

Vice President

Mindy is the other half of our founding team. Since 2012, she has been integral in the design processes for a myriad of projects and clients. Prior to Cobblestone, Mindy worked as an interior designer with many builders in the Upstate. Her passion for making a home inviting and geared toward making memories with loved ones is critical to Cobblestone's vision and building ideology.

LISA COOPER

Office/Sales Lead

Coming from a family of builders, Lisa has been around construction her whole life. She is married to our project manager, Matt, and is instrumental to the building process at Cobblestone Homes.  Since joining the team in 2012, Lisa works closely with each project to ensure an orderly and detailed building process.

MATT COOPER

Project Manager

Matt started his construction career in the commercial industry before moving into home building. He has worked in residential construction in the Upstate for almost 20 years. Matt has been with Cobblestone since 2015 and is a valuable member of our team.

James Combes

Paint Production Lead

With over 20 years of experience in construction and a personable demeanor, James has lead the Cobblestone's in-house painting division with professionalism and attention to detail since 2014.

Konrad Nyblom

Director of Business Development

Konrad has been around the homebuilding business from a young age. He gained experience in a variety of building trades before getting a bachelor's degree in business administration and joining Cobblestone in 2012. He works closely with the Cobblestone team on current and future endeavors to ensure our product is innovative and unique.

Adam Traffie

Project Manager

Adam is one of our Project Managers and joined the Cobblestone Homes team in 2017. With a background in commercial construction and concrete, Adam ensures that the building process is carried out with thoughtfulness to provide a quality home for our clients.

Kajsa McCullough

Communications Lead

Kajsa joins us as our communications lead after working in education for seven years and receiving her Master's degree in School Leadership. Prior to joining Cobblestone, she found interest in home building and design and is a great organizational resource for our team.

Tony McCullough

Bookkeeping Lead

Tony joined Cobblestone Homes in 2017. Prior to joining us, he worked in the tech sector and gained experience in operations. He has been a great addition to the team, taking care of all billing and bookkeeping at Cobblestone.

Drew Frazier

Project Manager

Drew joined the Cobblestone Homes team in the beginning of 2021 and comes with eight years of project management experience in high end residential construction. Recently transplanting to Greenville with his family, Drew brings a fresh perspective to our approach and process.