This modern ranch style home was curated to feel homey and inviting, with open spaces thoughtfully devoted to family living. The emphasis on indoor-outdoor living is brought to life with an expansive covered patio accessed from the dining room. We especially love the plastered fireplace veneer, bold accent interior doors, and fun use of stucco on the exterior.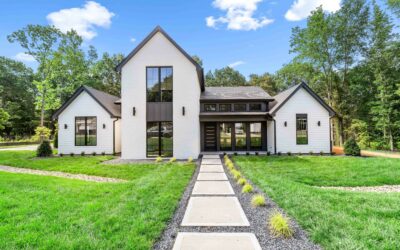 Derived from our Woodford floorplan, this home was customized to suite our clients' lifestyle and personality. The home leans toward a modern Scandinavian aesthetic with sleek finishes and warm natural materials.What we had a hand in: Interior Design Architecture...
read more
Ready to start your dream home?
Our Process
Building your dream home, your way: The personalized & custom home building experience.
CSH partners with clients in two specific approaches. You may either choose to provide your architectural drawings or partner with BLOM Design Studio to develop a partially or fully custom home design. We have developed a number of suburban style home plans that may be partially or fully modified to meet your specific needs.