For this urban infill project, we set out to utilize every square foot of the lot. The backyard is maximized with a mosaic pool, cedar sauna house, and detached covered patio. The interior features a monochromatic kitchen with textured hexagonal tile, an open concept living area, and natural wood ceiling.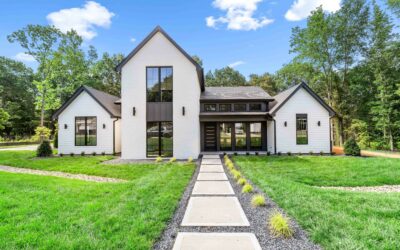 This modern house on the lake mirrors the environment around it with its earth-toned exterior. The interior modernizes the farmhouse style by combining features like barn doors and rustic stone with sleek and modern tile choices.What we had a hand in: Interior Design...
read more
Ready to start your dream home?
Our Process
Building your dream home, your way: The personalized & custom home building experience.
CSH partners with clients in two specific approaches. You may either choose to provide your architectural drawings or partner with BLOM Design Studio to develop a partially or fully custom home design. We have developed a number of suburban style home plans that may be partially or fully modified to meet your specific needs.