This showpiece home features an infinity pool looking set just above the lake view. The home was designed around a focus on outdoor living with a seamless transition between interior and exterior spaces. The interior design choices blend perfectly with the modern mediterranean style.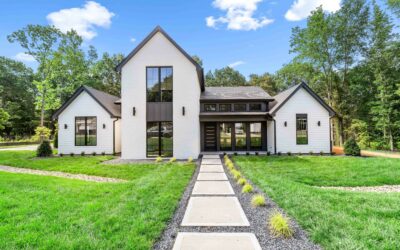 This modern house on the lake mirrors the environment around it with its earth-toned exterior. The interior modernizes the farmhouse style by combining features like barn doors and rustic stone with sleek and modern tile choices.What we had a hand in: Interior Design...
read more
Ready to start your dream home?
Our Process
Building your dream home, your way: The personalized & custom home building experience.
CSH partners with clients in two specific approaches. You may either choose to provide your architectural drawings or partner with BLOM Design Studio to develop a partially or fully custom home design. We have developed a number of suburban style home plans that may be partially or fully modified to meet your specific needs.